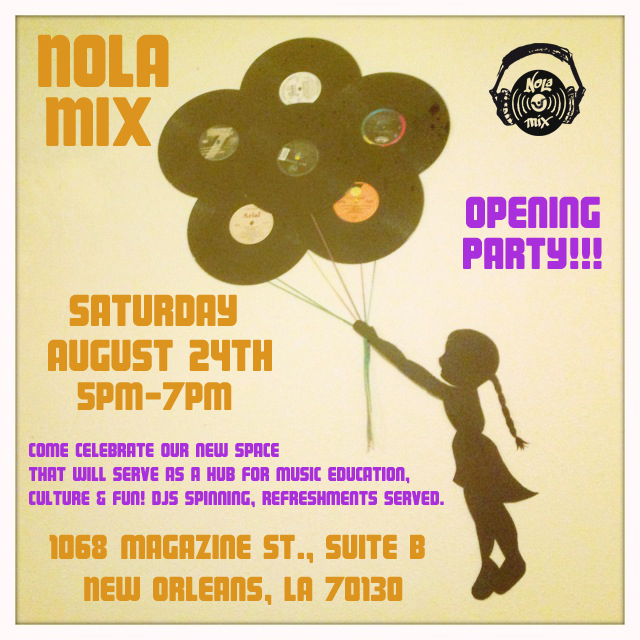 Nola Mix is an organization that provides mentoring and high quality music education to the next generation of New Orleans DJs and Music Producers. They offer youth and adult DJ and music production classes, and are now headquartered here at Inner Recess. The new space will serve as a hub for music classes, community events, educational meetings, performances and more…
To celebrate their new home, they are having an opening party this Saturday, August 24th.
Try out their DJ & music production gear, listen to some music and enjoy some refreshments. Find out about upcoming programming and meet like minded folks.
The address is: 1068 Magazine St., Suite B, New Orleans, LA 70130
(The entrance is to the right of Magazine Pizza. There is a purple NOLA MIX sticker by the door. Please call (617) 216-2843 if you'd like directions).